Posts Tagged 'wallcoverings'
Warm gentle breezes and lazy vacations parked under a palm define this side of paradise for most of us. Take a trip of the imagination to sunny worlds far away, and dream. Those dreams can become reality and when you get there, remember to bring a little piece of heaven home to hold onto.
-Â Â Â Â Â Â  Patterns: Athens (MS6491) from Modern Shapes by Carey Lind Designs, Watercolor Jacobean (AT7020) from Tropics by Ashford House, Garden Pergola (GE3684) from Geometrics by Ashford House.
 Santorini Greece;  home of the ancient Minoan civilization, which gave rise to the mythological lost city of Atlantis. This volcanic island on the glittering teal blue Aegean is possibly one of the most beautifully romantic places in the world. Hot baked whites and desert clay, vivid color with the intensity of the sun; this is the desert by the sea.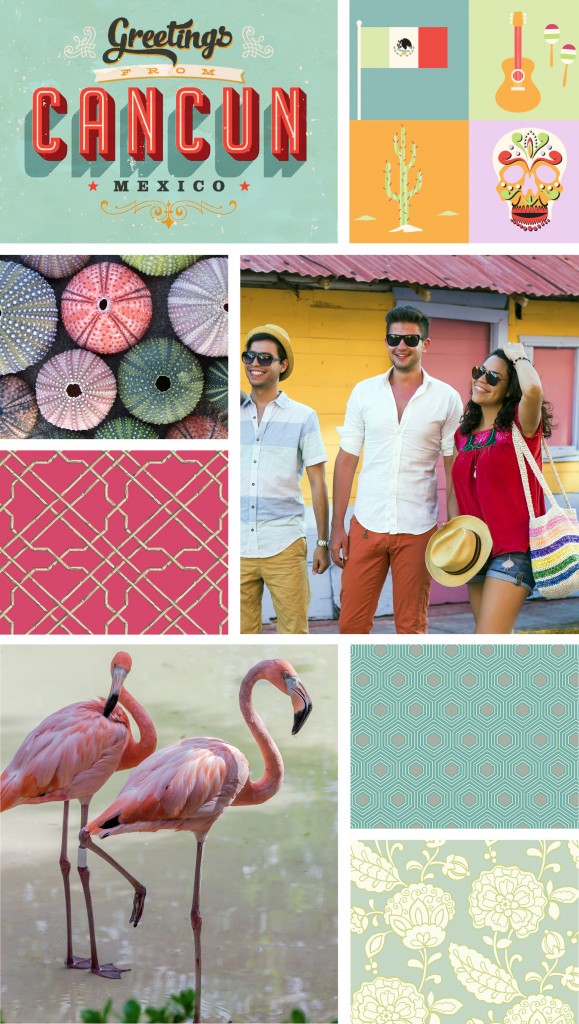 -Â Â Â Â Â Â  Patterns: Bamboo Trellis (AT7079) Tropics by Ashford House, Homeycomb (GE3641) Geometrics by Ashford House, Chunky Floral (EB2060) Vibe by Carey Lind Designs.
 Cancun Mexico; The Throne of Snakes, was once a sleepy fisherman's island surrounded by undiscovered shores, sitting just north of the Riviera Maya has now been transformed into one of the most visited resort areas of Mexico. Embraced by the second largest coral reef in the world and kissed by cooling trade winds boasts a pastel palette of soft sand, flamingo pinks and cooling crème de menthe all offset by brilliant Caribbean blue. It truly is an invitation few could refuse.
Stop into the JCW and let us help you find that little piece of heaven inspired by the patterns from paradise, and live the dream all the year through with York.
| Original content and images via York |
---
---
---
---
---